A new version of this website will be released within the next few days. I hope that you like it and will find it faster to load and easier to navigate whether you are on a phone, tablet or laptop. One of my planned collaborations alluded to in my previous blog involved working with a new tech savvy partner and they have redesigned my website and are supporting me while I learn the new software so I that can maintain it myself. Having worked solely with Dreamweaver for the past thirteen years it was time for me to get my IT skills updated – technology has moved on and become much simpler in that time. It's really weird but I actually feel a little bit sad to be abandoning Dreamweaver and my old website – I remember sitting at my desk for a whole weekend and refusing to move (apart from comfort breaks and sleep) until I'd taught myself how to build a website. That was the HTML code days and of course I had no idea what I was doing but once I set my mind to something – it's going to happen!! It was a similarly painful experience teaching myself how to use Photoshop and also Studio video editing – all very much simplified these days. It has been really nice to have the support of an IT professional this time – though there is definitely something special about stuggling to produce your own 'baby' from scratch. So now I say goodbye to my home-made site that has looked after me well and brought pleasure to many for many years.
There is a very exciting new project I am about to start working on. A Members Area where you will be able to access AB and DL films, photos and audio recordings made by me. I'm hoping that it will be up and running before the end of this year and I will keep you updated on its progress. Yep I said at the start of the year that 2016 was going to be exciting!! If you have film scenario requests or would like to appear in a film – email me – masks are available if you can't show your face. I am really looking forward to creating great content for the site and using my wealth of experience to bring excitement to more people accross the world than I can possibly ever meet in person.
As promised here are some pics of sissy baby Pauline from her last visit – we went out and about during the days she stayed with me – we went to the theatre to see the musical 'Kinky Boots' – and Pauline wore a thick nappy and lockable plastic pants under regular clothes – and I left the key at home!! Pauline very kindly allowed me to choose what play we watched – I'd enjoyed the film years ago so knew the play would be good. Interestingly the story features a transvestite and is very much about people accepting other people that are different – obviously something I feel passionately about. We had lovely meals out, wandered around China Town – where I bought some absolutely delicious Chinese fish shaped hot waffle things and we strolled around beautiful Trafalgar Square in the sunshine.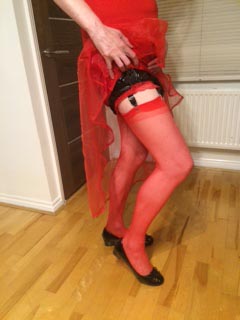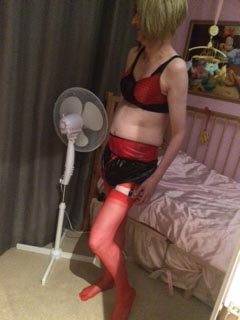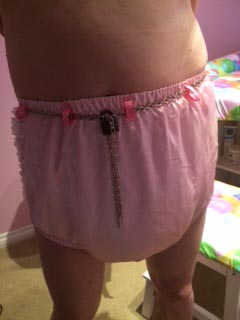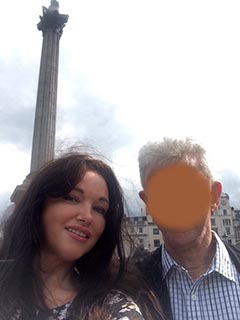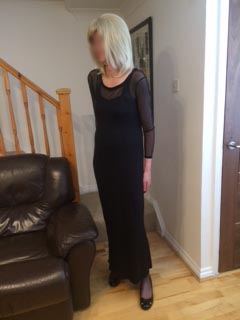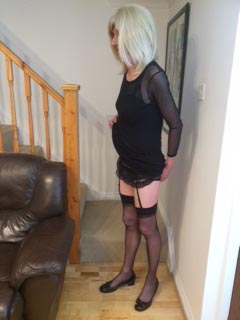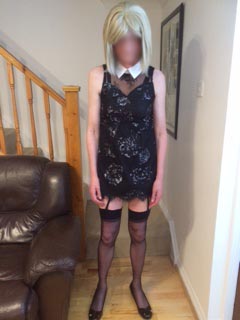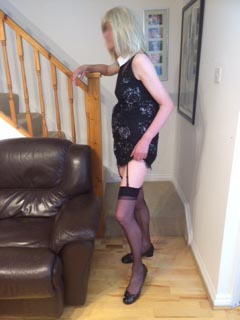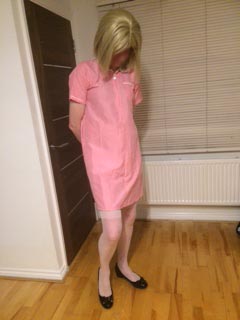 The fish shaped waffles in China Town – YUM YUM !!!!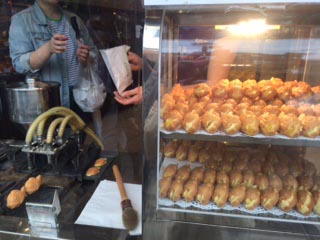 The fish shaped waffle things were so lovely that I then became obsessed with fresh hot waffles and shortly after sissy baby Pauline's visit I bought myself a waffle maker – which was tested for the first time when AB Steven was staying with me and we'd just got back home late from the cinema at Lakeside. He'd asked me if I minded going to see the latest Star Trek film with him and I said that I'd enjoy it but I jokingly said I'd also enjoy seeing 'Absolutely Fabulous'. What a sweety – as a surprise he bought tickets for us to see AB FAB instead of Star Trek. He was rather self-conscious as the audience was mainly female but he actually enjoyed the film and now intends to watch the series – blaming me for his new addiction of course! We both had seconds of hot waffles that night – confirming that they are rather delicious.
AB Steven was wearing a noisy, crinkly nappy under his regular clothes as we walked around Lakeside Shopping Centre and at the cinema too. There was a big crowd of mums waiting to change their babies waiting outside the changing room as we came out that gave us some very funny looks. Pics below of him being changed at Lakeside nappy changing room and us at the cinema – shame you haven't got noisy nappy embarrassedvision 🙂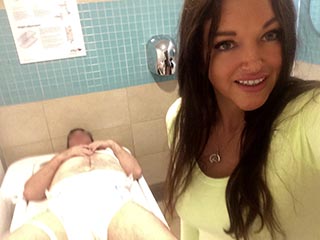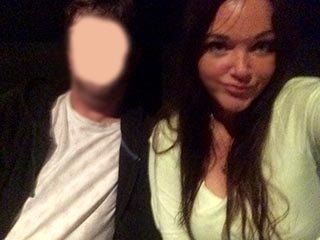 Baby D, this week on discussing one of my previous pics at the Lakeside nappy changing room, said that I looked like I was about to laugh – his funniest comment – said in an incredulous tone was 'What kind of person does that kind of thing and what kind of person takes a selfie while they are doing it?' Well – someone like me I guess – someone that can see the fun side in many things and doesn't take themselves or others too seriously – and if I didn't take selfies in the midst of my silly adventures – you would all be missing out!! Baby D had to go straight to work after visiting me to negotiate some multi-million pound deal – I hope that the experience of being totally under my control while he was restrained on the changing table helped relax him and sharpen his focus.
What did my Scottish silly baby start by getting me into Coronation Street. It's so dramatic – the other Friday I found myself crying when the young woman died in the street. I haven't watched any soaps for maybe fifteen years and was pretty much against them. It just goes to show – we have no idea what we will be getting up to in our future – we can change just like that.
I do love Memes – they so often sum up the feelings of the moment – here's two I just came accross. The youthfulness one – it's totally all about attitde – I've seen young people acting old and never understood WHY?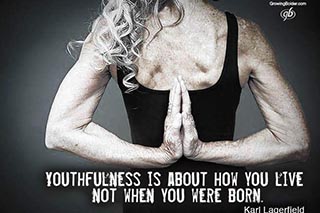 This meme – I listened to a great recording the other day that said that we don't need to let go because we never had control of anything in the first place – there's nothing to let go of. I find that thought rather comforting.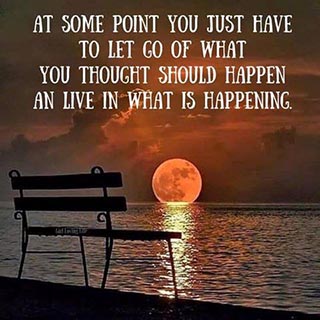 The pics of baby Gary, me and Aunty Amy will be in the first blog on my new website (the URL will be staying the same). Until then – stay safe and have fun.
Lots of love
Nanny Betty XXX