I hope that you had a fun Halloween. No need for scary decorations here – I was overtaken with a giant spider in my back garden – it's gone now. A while back I had a naughty adult baby that said that they couldn't complete the jigsaw puzzle because pieces were missing – well baby Ronnie visited just after you and proved that all the pieces are there.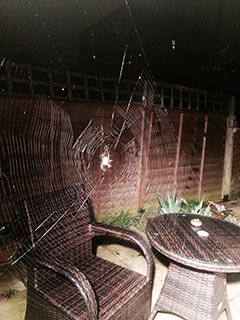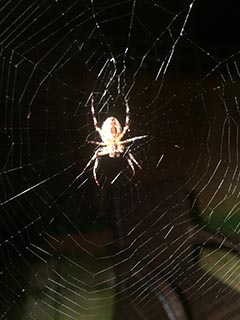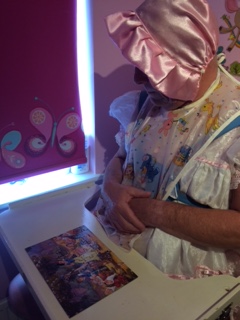 I have been a little obsessed with secrets this week and the concept of secrets. I got an invite to a 'secret group' on Facebook which initially intrigued me and got me excited but it turned out to be just a group trying to sell me fitness products. Then I heard the song Secret Garden, loved it and have been playing it loads and as always was curious about the meaning of the lyrics. I looked up the meaning of the lyrics – it's about the secret unreachable core within every woman. Online, women were writing that they would never reveal their 'secret garden' ever to anyone to keep themselves from being hurt and I found myself thinking how sad that is – that so many people – cannot trust another person to reveal who they really are. Not just women of course – men too.
I think that ultimately we all want to be loved for who we are – yet if we refuse to reveal who we truly are – then how can this be possible?
That song was featured in the film Jerry Maguire and although I watched it when it first came out around eighteen years ago I got the urge to watch it again. Funny how several quotes from the film became so popular "show me the money" "you complete me" and "you had me at hello" being some of them. After rewatching the film – I realised why people keep their secrets. Often the world is just not ready and people are harsh and mean judges. Jerry in the film reveals his authentic self and almost loses everything for doing so. Catch the song, snippets of the film and two of the above quotes here. I recommmend the film if you haven't seen it.
I feel very honoured that I get told so many secrets. That I help people feel comfortable revealing their secret, hidden self – often for the first time ever. On an almost daily basis someone tells me what a difference I have made to their life and how they now feel so much better about themselves. It is my mission to make every AB, DL and TV out there realise that they have nothing at all to feel bad about. To have fun and fully accept themselves.
Here's an email from adult baby Princess Jillian. We had great fun together including a trip out and me pushing Jillian around in her own pushchair. It was a very windy day however Jennifer was all warm and cosy tucked up in a blanket and cosytoes inside her raincover.
Hi Nanny, thanks for taking the time to e-mail me the pictures you took, they all look great – you are a clearly an expert exponent of the selfie-stick !
I really enjoyed my visit on Sunday / Monday and I have to say that as nanny services go – you have to be the best I've been to – by some way.
Sorry again about the broken coat zip and the dirty mark on the sleeve – but if its any consolation, a five hour car journey home with a sore and hot botty went some way to making me pay !!
Please find below a brief note about my visit – if you want to use it for your next diary update.
I recently sessioned with Nanny Betty for an evening (and the majority of the following day) and it was a wonderful experience. Nanny B was great company and  the majority of my time with her was spent chatting about virtually every subject you could imagine. Nanny B is friendly, intelligent, has a great sense of humour and, in my humble opinion, looks absolutely gorgeous.
However, like most nannies, she can be very, very strict and if you go to see her, you would be advised to be on your best behaviour!  During my visit, Nanny took me out to a local park and I was given a push in my pram, which was great fun and I felt totally safe with her in charge.
The nursery itself is well appointed, clean and in comfortable domestic surroundings. Although I live a fair distance away from Nanny I will definitely be returning in the future.   
Regards
Princess Jillian 
Below are some photos – published with Princess Jillian's permission.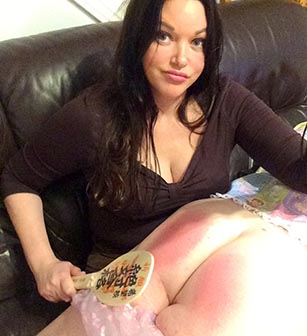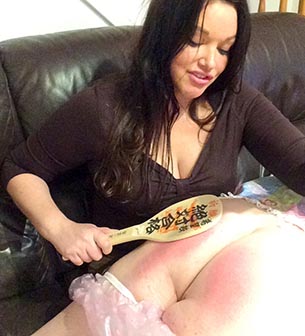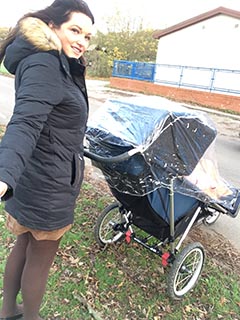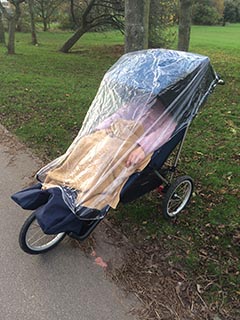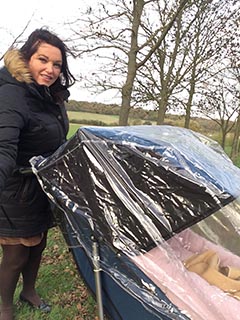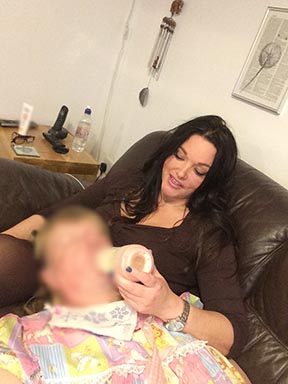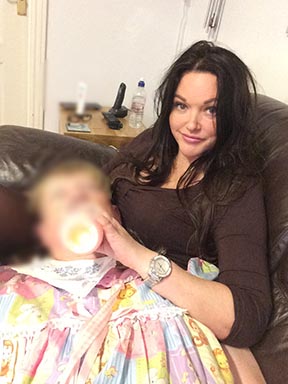 I thought that I'd share some emails between myself and adult baby Stuart as you may find them interesting:
Hi Nanny Betty!
I've been having a look at your web site and reading your blogs, They sound great! I visited you about 6 months ago one evening, I come up from West Sussex. I have been finding my self ever since. It was a truly amazing experience that I can never forget!
I am interested in visiting again, exploring more of public humiliation still AB with DL etc, I read on your blogs that this is something you have done with others before?
Looking forward to hearing back from you. Baby Stuart
Hi baby Stuart
I'm pleased you are enjoying my blogs – I do try to make them interesting.
So happy too that you loved your visit to me so much. It was lovely to meet you.
Yes I do public humiliation sessions all the time. I'd suggest a three hour visit and if you can run to it financially have Aunty Amy join us too for extra fun and humiliation.  I prefer just a brief outline of what you'd enjoy as it's much more fun and spontaneous for both of us if I make it up in the moment.
Rest assured I will always keep you safe and never push you further than you can cope with. You will be pushed to your limit in the moment yet will look back at the experience and smile.
With your permission I will put your email in my next blog update.
Let me know when you'd like to go ahead.
Kind regards
Nanny Betty
Baby Stuart was dressed in a babyish t-shirt with a teddy on it and a thick disposable nappy that holds up to four litres and plastic pants. Aunty Amy and I then took baby Stuart to the shops in nearby Loughton. Baby Stuart was very shy and just walking around outside with a nappy on was something scary and new so we took things very gently. We did all have coffee in Costa and I did leave a baby bottle very obviously on the table to give Stuart the right amount of embarrassing attention. Yet another baby was ordered to wet his nappy in the baby aisle of the shops and Stuart managed to instantly comply!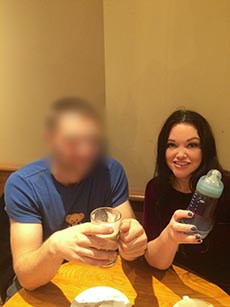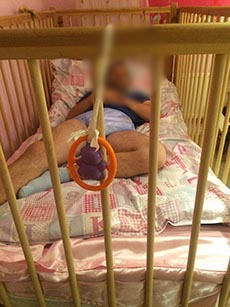 Here is a short story written by adult baby Tim whilst sat in the highchair. I was so impressed with the story as it was written in such a short time.
The Lady and the Boy who was in the Wrong Place
He tried to see the clock but she had turned it away from his direction.  He had no idea how long it had been, how long he had been in her world.  The world he could never have imagined; a world that hurt.
"Come here!" she had said.
She had caught him looking at her, looking at her over the wall as she dropped the towel she had been hanging on the line.
"Did you look at my bottom, when I bent to pick it up? Did you look at my knickers?" She glared at him in his red face silence. The blush was his answer.
"I see. In that case, follow me!" She commanded.
He probably could have run, but he didn't.  Even now, with his bottom spanked and locked into a nappy, he did not know why he had not fled.  Why he had instead followed the tall, elegant lady into her house and – when she turned and told him that if he had seen her knickers she should see his –  he had just dumbly and obediently undid his trousers and let them drop.  They had soon come off, as had his underpants, before she sat on a chair and pulled him over her lap.
It had seemed an age, that first time.  But the little clock on the shelf had reported only half an hour.  Ten minutes from her hand, ten from her brush, and then ten more from the hard, wooden paddle that had cracked loudly in the quiet house – echoed only by his howls of anguish.
The spanking had changed him.  It had left him docile and surrendered to her, so much so that he followed her upstairs to be dressed as 'the cheeky school girl you seem to want to be', and locked into a thick nappy – in which he was then kept until eventually, and while singing nursery songs for her amusement, he lost control and wet himself – as she watched.
"Dirty little girls who wet their nappy get spanked," she told him, leading him back downstairs to her chair.  "But they get a much harder spanking than cheeky boys."  She was true to her word, every minute of it.  He spent much longer across her lap, and even when he started crying it made no difference – if anything it made her spank him harder.  It almost seemed as if she enjoyed making him suffer and from the comments she made, it was clear that she believed severe punishment was good for him.
Indeed, when afterwards she put him back into a nappy, she also rubbed heat cream all over his bottom and between his legs, causing him to soon be squirming and squealing in anguish – something that seemed to amuse her as she led him to the corner where he was made to stand with his hands on his head and back of his school gymslip pinned up so that his wriggling nappy was on show.
She sat on her sofa and watched him.  "Keep your bottom still", she said, "or I shall cane you!"
He tried to keep still, but he had wet himself again, and the wetness had made the heat cream spread throughout his nappy – every bit felt like it was on fire. So stopping was impossible. But he knew she wanted to cane him and on some level, somewhere inside him, he wanted her to.  He wanted to do whatever made her happy, no matter how much he suffered or how humiliating it was.
Or even how long it lasted – for he had already realised, he never wanted to leave.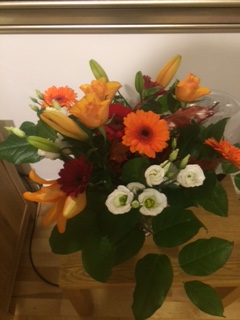 Before I go I'd like to say a big thank you to baby Sophie for the lovely flowers – they were totally beautiful and also for the beautiful Christmas lantern. You are such a generous baby.
I'd also like to give a big thank you to baby Christopher for the leather boots – they will be very welcome in my new TV dressing room that is coming next March along with a new larger nursery room. I will tell more closer to the time.
Until next time be happy and safe
Lots of love
Nanny Betty xxx