I hope that you are having a lovely Easter. I am having a nice relaxing, lazy time with family and catching up on reading and TV.
Sweet adult baby Rachel came to visit and sent me an email afterwards saying that she was so relaxed afterwards that she didn't swear at one driver on the journey home. Naughty Rachel it's not good to be swearing at any time – even if you are in need of a visit to me – spanks for that. Here's two pics of Rachel in the nursery – oops her dress is so short you can see her plastic pants: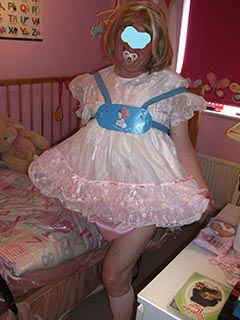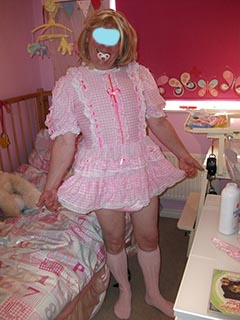 I went to visit The Shard with adult baby Steven – we had a really nice time but I got a shock when I went into the toilet and saw the view – it most certainly didn't need it as I was on the 68th floor at the time but I used the optional electric blind anyway as old habits die hard and I prefer my privacy. I thought the open space and views were lovely and it made me think that I'd enjoy living in a modern high-rise. Many years ago I lived on the 40th floor or something – I can't remember now – at the Unicenter in Cologne – I loved that it had shops on the ground floor and I'd wander down late at night and buy a Coke and a Twix – I still would – my tastes are unchanged. Here's some pics of our day at the Shard – apparently if you know where to look you can just about see my house 🙂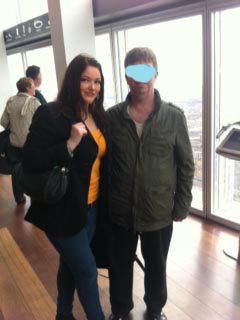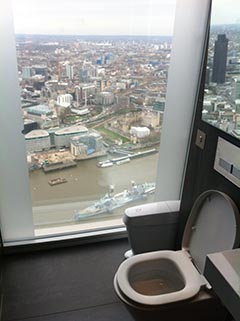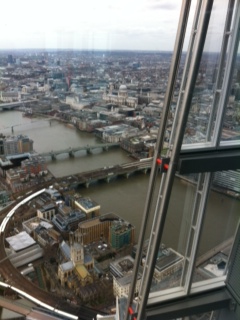 Here's another part of the story by Penelope Pansy – it's funny someone sent me congratulations on my engagement after reading the last part lol – obviously getting fantasy and reality mixed up. I am still young(ish), free and single!
Aunty Amy also enjoys playing as adult baby Amy and here are two pics that I took of her recently during a visit – I think you'll agree that she does look very sweet: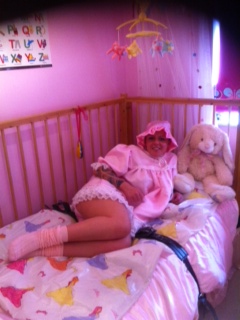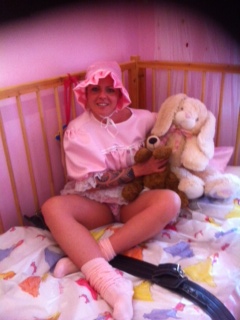 I also have some pics of naughty sissy baby Pauline on her last visit who yet again was caught wearing saucy lingerie and teasing the boys!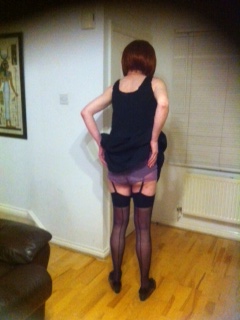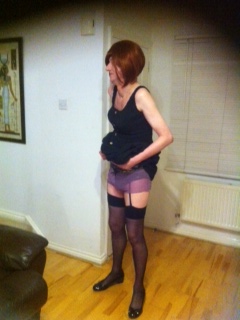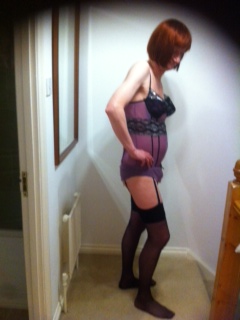 I haven't got around to booking my time in Marbella yet but I'm thinking of starting with one month either in October or November this year. That should give me an idea of whether I like it or not. Once arrangements have been finalised I will let you know.
That's it for now. Enjoy your choccy eggs if you are having them.
Until next time
Nanny Betty xxx