I've been away on some adventures since my last blog update. First I took my uncle to the Cotswolds for a week. He was evacuated to a town there called Burford as a small boy in the war and has fond memories of living on a farm – believe it or not in a chicken shed with my granny, granddad and my other uncle who was a baby then. Water was from a hose pipe and of course there was no proper heating – I cannot even imagine how you look after a baby in such conditions. I guess when you have to – you just get on with it. My uncle and I stayed at a small hotel in Burford for a few nights – I would recommend a visit there if you have never been there. The town is very pretty with very old stone buildings – just like stepping back in time. Our first night there was foggy as as we strolled along the High Street the buildings looked unreal – just like stage scenery – kind of spooky and atmospheric. From there we spent a few days staying in Cheltenham – a much bigger place with some nice shops – also well worth a visit.
My other adventure was in Budapest. I went for two weeks by myself. I managed to have lots of quiet time and rest, enjoyed discovering the beautiful city and also got some dental work done while there which was super efficient and at a much better price than in the UK. I am happy to recommend where to go if you are interested. The Metro is easy to navigate and is only about £1 for a single trip. Budapest is lovely and I intend to have a weekend there every year from now on.
The first pic is a view over the river Danube. The second pic is the view through the arches of the Danube from a lovely cafe that I sat and enjoyed a Tequila Sunrise and live gypsy music – lovely. There's Budapest castle and also a pic of the train station that was two minutes walk from my hotel – very grand!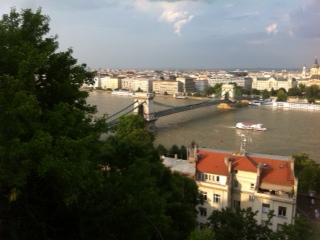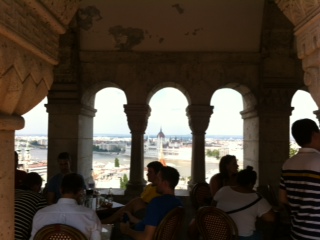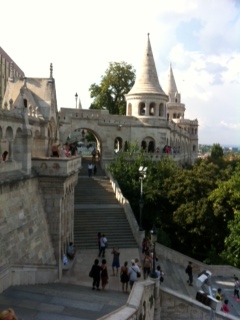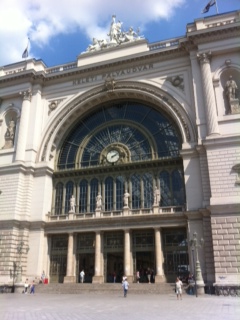 I have become totally addicted to playing The Sims on my Ipad – it's a free game but is now taking up much of my free time – I couldn't stop playing it even on my trips. As soon as I wake up I check on my 24 people and see who needs feeding and who needs to be sent to work. I have been playing it for two months now and wonder how long this will last. Still – I find it relaxing so no harm done.
Sissy baby Pauline came to visit me again – she is such a Minx – always trying to tease the boys with her sexy lingerie lol. She loves having her pics published on here knowing full well that she has a fan following. Just a couple of pics of Pauline today – more next time.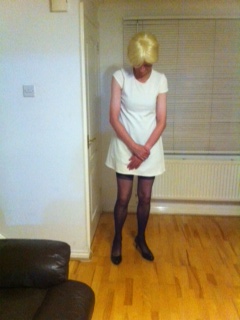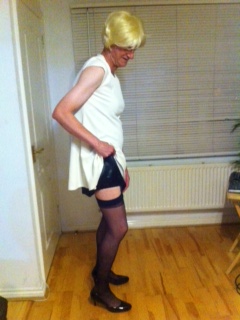 Adult Baby Steven also came for a visit – he likes to be kept restrained the whole time as he is a very naughty baby that has to be trained to be obedient and accept that he will be kept as a baby for as long as I decide!
A new adult baby visited me for the first time – baby Daniel. I said that I would mention him on my next update for being the lamest AB ever!! He actually joked it was hard work drinking his baby bottle of squash. Well, laying with his head on my lap and being bottle fed is far from what I would consider hard work and I'm sure you'd agree lol.
Dutch baby Kate sent me a lovely white satin romper this morning – big thank you baby Kate. I will put a pic in my next update once I have a model. A big thank you too to baby Sophie for the beautiful flowers and a big thank you too to sissy Suzie for putting my new dining table and chairs together for me.
Until next time – be good.
lots of love
Nanny Betty xxx