I am loving the lovely summer sunshine in the UK – I do wish it could stay like this all year. I have been having lots of fun since my last diary update. Fun visits from some lovely new adult babies and diaper lovers as well as some faithful regulars.
I took baby Steven to the zoo for the day – and this time I made sure that I didn't stroke the 'biting' Shetland pony. In fact, this time I noticed that there were signs warning not to touch as it bites – I don't remember seeing them when I last visited and got bitten.
Sissy baby Pauline came to stay and as always was caught wearing her own slutty lingerie under her dresses. Pauline likes to wear bigger girl's clothes and sexy lingerie as well as AB clothes, nappies and plastic pants. Sissy Pauline gave me a sweet card for being 'the Best Adult Baby Nanny in the World' – however it didn't save her from getting spanked when she was naughty – see her sore red bottom below!!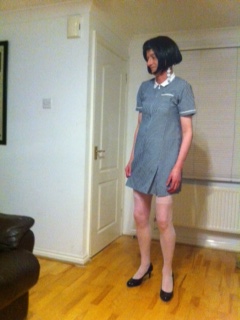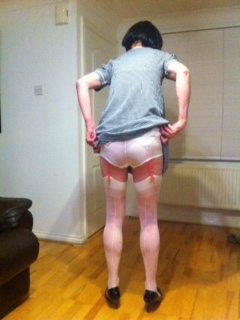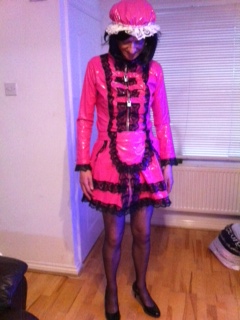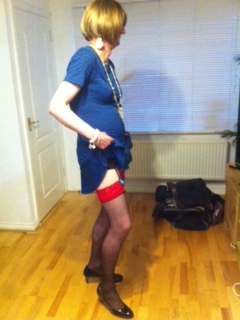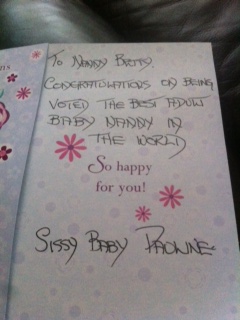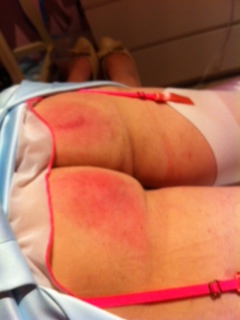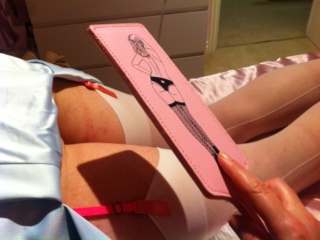 A new AB called Lucy came to stay for the first time and we had lots of fun going to the park – she was fully dressed as a baby girl – discreet as it was dark! Lucy clearly loved me spinning her round on the roundabout, pushing her on the swings and going on the see-saw with her and I shall publish her visit review in my next update. At her request I removed all her body hair and she loved having smooth, girly skin. I thoroughly enjoyed her stay and wish her lots of luck in her new life beginning in July.
A big thank you to baby Sophie and sissy Suzy for knocking down the wall and fixing the electrics in my sunroom. I love how it looks now 🙂
Until next time – have fun and be good
Nanny Betty XXX