I think that's the longest I've ever gone without a blog update. For those of you that keep checking every day – I'M SORRY. The time has just flown by and I seemed to always be doing something else and not able to get around to it.
Yesterday I took adult baby Steven to Paradise Wildlife Park and we enjoyed the sunshine and the animals. It wasn't all fun though – as I was stroking a very cute, little white pony – it suddenly bit my arm. It was painful but it didn't break the skin and I was startled more than anything. I now have two bruises on my arm – upper and lower jaw. Ouchie!
Sissy baby Pauline came for another visit and as usual was caught wearing teasing lingerie when she wasn't wearing a nappy. I think that she likes the admirers she's gained by appearing regularly on here. For Pauline's birthday we went to the theatre and watched a play called The Duckhouse – well we were both completely shocked when it featured a senior MP dressed in a nappy visiting his Nanny for a spanking. I wonder how many nannies took an AB in a nappy to see the show. Really we should have been on the stage. Here's some pics of Pauline – you'll notice in some pics she's sticking her bottom out waiting for a firm spanking: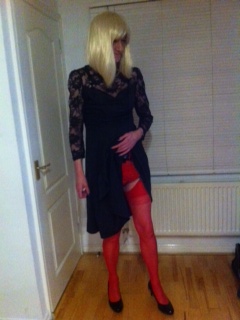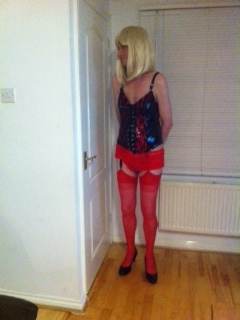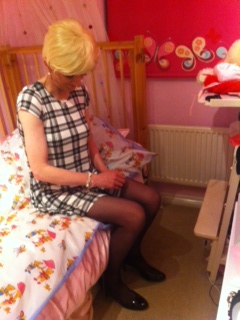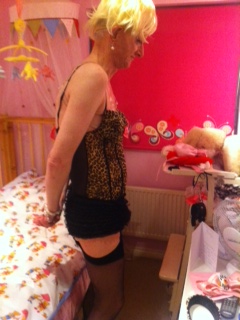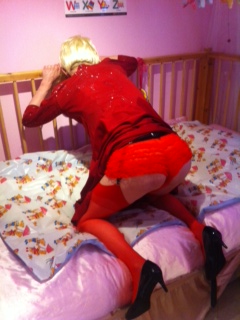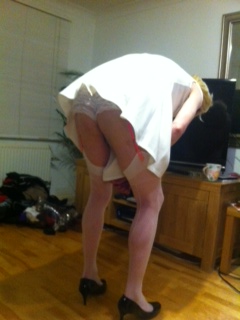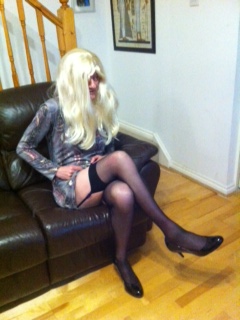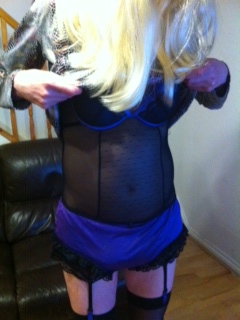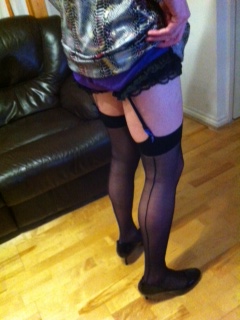 I am getting quite a collection of spanking implements especially after a few generous gifts recently. I think I shall take a pic and share with you in my next blog update and I promise it won't be so long next time.
Until then – be good but have fun
Nanny Betty XXX