The summer has suddenly ended and now it's getting cold and grey – what a shame. I'd love it if it was sunny 90% of the time.
I recently bought myself a digital label maker – I've never had one before and it is a fun toy! I wanted to get my cupboards more organised and I've discovered that the more you sort out the more you keep discovering that needs organising! A bit like trying to decorate only one room in the house – you are doing stuff everywhere before you know it (and dropping stuff off at the charity shop and the dump every few days).
I've also been busy giving my bedroom a make-over and with the kind help of baby Sophie and Sissy Suzy I have a lovely chandelier and curtain rails fitted. With lovely new bedding and soft, plump pillows – I am so comfy and cosy – all set for the coming winter.
I as usual have been having lots of fun. I took baby Sophie to Thorpe Park – a fun day of course but this day was very special as baby Sophie had NEVER been to an amusement park or even been on a ride before. So, Nanny Betty to the rescue lol – I thought that we might as well jump in at the deep end so the first ride we went on was called 'Nemesis Inferno' – not for the faint of heart lol. Thankfully baby Sophie enjoyed it and was clearly exhilarated.
Baby Sophie has recently got more interested in dressing up as a bigger girl – in the first pic she is dressed in her own new dress, wig, boobs, make-up and heels. I have a limited selection of older girl items and am always happy to either do your make-up or teach you how if that would be fun for you. The second pic shows the humiliating t-shirt she had to wear to the amusement park – complete with two very thick nappies, plastic pants and a onesie on underneath – she did get some strange looks which of course just made me laugh. I'm not exactly a shy person lol and I'm happy to oblige with public humiliation and my skill is only pushing you as far as you are ready for and will enjoy – and keeping you safe, of course. The third pic is of the third ride we went on – it looks scary but it was fun, honestly. Here are the pics followed by an email from Sophie about our day: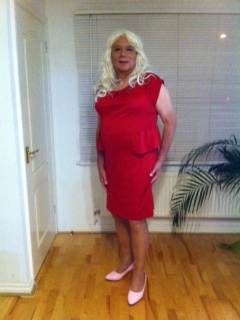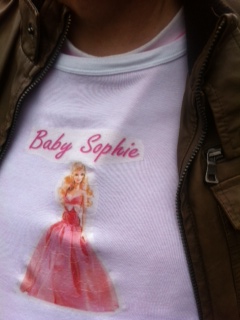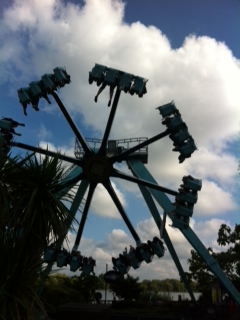 Whilst Nanny Betty and I were visiting Malta last year, Nanny encouraged me to write a bucket list, one item on it was a visit to a theme park which was something that I had never done but always wanted to. No visit to a fun fair, circus, or theme park hence at almost 62 I had never been on a ride in my life, sad isn't it.
Well on a weekend visit to Nanny we decided on a trip to Thorpe Park. So there was me dressed in baby clothes under normal clothes wearing two disposable thick nappies driving us both from the Nursery to Thorpe Park.
As we approached the entrance I had emotions of excitement and also fright from the fear of not knowing what was going to come. We chose a good day as it was rainy (dry by the time we got to the theme park)and the children had gone back to school. Nanny said that we wouldn't have to wait so long at each ride.
The first ride, Nemesis Inferno, had a 30 minute wait. Whilst in the queue I spoke to a young couple explaining that it was my first time and was told that this was their favourite ride and I should enjoy myself.  The wait seemed like an eternity although in reality the 30 minutes flew by. As we got on the ride my heart rate was flying and Nanny reassured me that I would be fine but if I wanted to give it a miss she would understand. Although I was scared stiff especially as I didn't know what to expect I was not going to back down. The bars came down and we were locked in, no turning back now.
For what seemed hours we were thrown upside down, turned 360 degrees in each direction. My heart was pounding as we went round at what seemed to me 100 mile an hour. After what seemed an eternity we came to a stop and having Nanny reassure me was so nice. What a great experience, we went on to do another four rides (I didn't fancy any more) before I drove us back to the tranquility of the nursery for the rest of the weekend. 
Thanks to Nanny that is one more item off my bucket list, something that I could not have done without her help and support. Thank you Nanny Betty.
Lots of love
Baby Sophie
xxxxxx
This week I had an adult baby from Norway visit. He kindly gave me a box of delicate, thin chocolate hearts all the way from Norway. Yum I couldn't resist – delicious! I restrained him in the cot after I had forced him to be dressed in a very thick terry nappy, teddy bear patterned plastic pants and a onesie. Oh and he had a dummy tied in too when he wasn't being bottle fed 🙂 Baby C told me that he has been to adult baby Nannies and nurseries in many countries around the world and NEVER been anywhere he enjoyed as much as his visit to me. That is so sweet – it's always nice to hear that I am the best adult baby Nanny and I suspect baby C will be popping over to the UK whenever he can from now on.
Lovely gifts: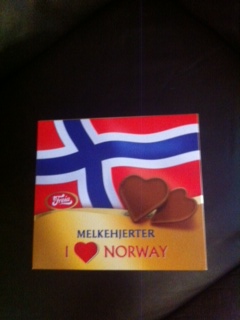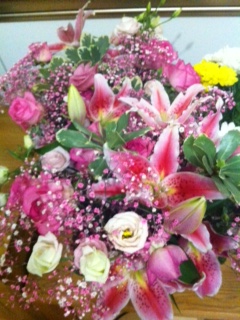 Baby Sophie kindly gave me a new pink satin adult baby dress for the nursery – the same as the new blue satin dress in the pic below as well as two absolutely beautiful bouquets – see pic above: I shall get her to model the dress for me soon.
As a lovely present from my favourite Scottish baby I also have a new adult baby boy outfit – a traditional style velvet shorts and white shirt – see pic below – what a smart little boy!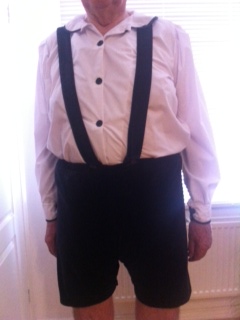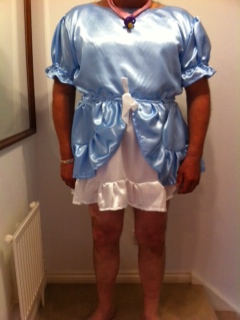 I'm taking Sissy Suzy, Pansy and a female friend to the Torture Garden fetish club on the 5th October. I've never actually been to TG before as I was worried that it might be a bit extreme even for me – I shall let you know how it goes in my next blog update.
Until next time – be good a good baby – as naughty babies get punished 🙂
Nanny Betty XX