I am so sorry for the long absence – I have been very busy. I went on holiday to the Cotswolds – I've never been there before and the pretty little villages and fields of lavender were beautiful – we had great weather too luckily. I also had a short break in Mallorca where I had the most fun laying on a lilo in my own swimming pool in the hot sunshine.
In my last update I said I'd mention my trip to Dungeness with baby Sophie. I had fun staying in her luxury caravan – she dressed as a baby girl and wore a big thick nappy while we watched James Bond on her big TV and drank wine. During the day we visited the only official desert in the UK and I got excited as I won the Euro lottery for the first time ever. Sadly my winning were only £11 so the holiday home won't be just yet lol. Here's a pic of me in the desert celebrating my lottery win lol.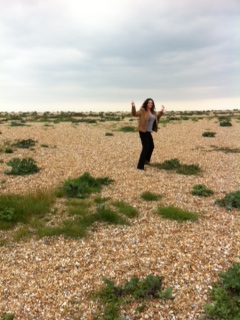 I've had a few couples visit me recently – in each case it has been the wife/girlfriend that called me and booked their visit. It can be difficult for someone without a fetish to understand why their loved one would want to dress as a baby and wear and wet a nappy and a session or two with me can be very useful in learning all about it, gaining advice and also in learning that their partner is not 'strange' – unusual yes – but that's the spice of life lol. As I have probably come accross every fetish there is I am always happy to provide couples sex advice and counselling.
I'd like to give a big thank you to baby Sophie for the lovely flowers and to sissy baby Pauline for the toy for Terry (my cutie Chihuaua).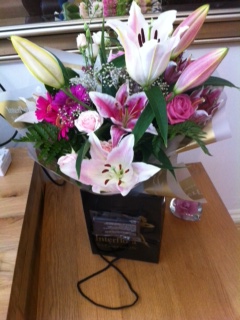 Baby Kate from Holland came to stay and we had lots of fun visiting The London Dungeon, The Sea Life Aquarium, Madame Tussauds and Camden Town. Years ago when baby Kate first visited me – she wouldn't eat any healthy foods – with motherly pressure from me – she now eats healthily and loves it. Here she is about to tuck into salad, scampi and mashed sweet potato – yum. We didn't use the high chair on that day as we were eating together. After a very tiring day sightseeing I did set baby Kate a skipping challenge – as I had a new skipping rope delivered that day – I won this time around. It is an ambition of mine to learn to skip like a boxer – I am nowhere that good yet – and I will compete with baby Kate again when she next visits to see who improved the most.
Sissy baby Pauline visited – and wore her summer school uniform as well as an 'older girl' outfit. As always Pauline had saucy lingerie underneath – she loves it that she has an online army of admirers – she is such a tease! Sissy Pauline and I went girlie shopping together in Harlow and we also went to Southend seafront for the day. It was a lovely sunny day so we enjoyed the sea air and we walked the 1.3 miles along Southend Pier – the longest pier in the UK or is it the world? We got the little pier train back and then had some tasty fish and chips. Sissy baby Pauline gets dressed in a nappy and put to sleep in the cot like all baby girls. Here are some pics of saucy sissy Pauline: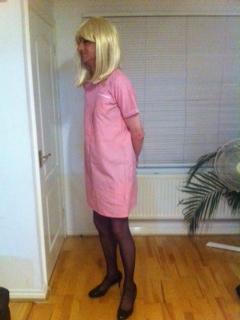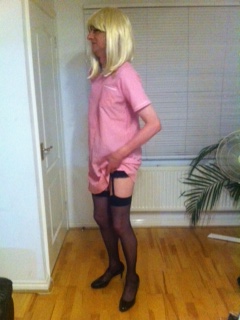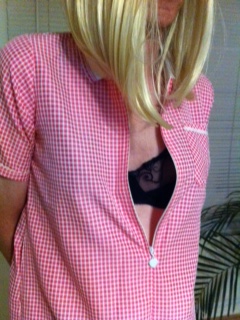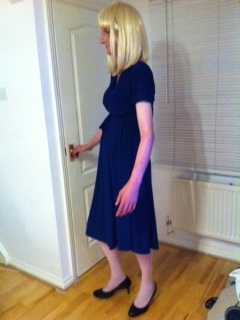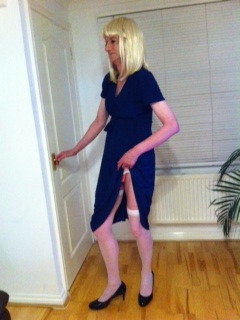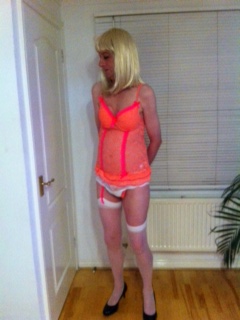 I have bought two new pretty dresses for the nursery. One white and one blue satin. Also a sweet outfit for big baby boys. Photos to follow soon.
Until next time – have fun and stay safe
Nanny Betty XXX