It's a little late in the year to be saying Happy New Year lol but there we go – I've said it anyway! It feels like ages ago now as I've been so busy but I had a really good Christmas and NYE/birthday. I also enjoyed my two days volunteering at the homeless shelter – like all new things there's a tendency to feel a little aprehensive beforehand – but I was made to feel welcome and very quickly felt as though I was contributing to something good with my time. I intend to volunteer again next year – I recommend it.
I did promise some pics of my birthday/NYE celebrations – I went dancing with a group of friends and family and had lots of fun – the pics didn't come out particularly well as it was dark but here goes – funny how the 'Essex' sign behind me looks naughty: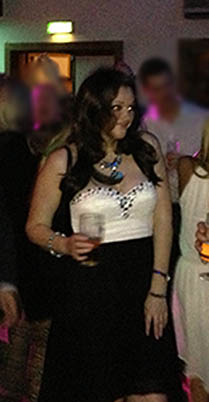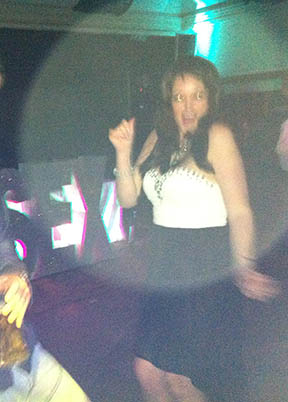 I may be late in saying happy new year but I shall be early in saying Happy Valentines Day! I hope that you all have an admirer to send you a card and for anyone that doesn't – I'm sending you loving thoughts instead.
I had a lovely 'growing' Christmas present from adult baby Louise which I promised to put a pic on here once it had flowered – those flowers were HUGE but they have since died but I think more are coming – very exciting.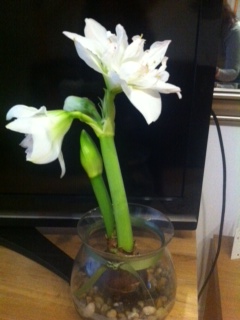 I have a photo for my next diary update of adult baby Rachel with her angel wings on. I get some angels and some naughty devils lol.
I do need to get some new photos taken for this website but my usual photographer has been away for ages – if any photographer with a decent camera and lights feels like helping out do contact me.
Until next time – be good.
Nanny Betty XX