It's nearly Christmas – I hope you are all ready and have sent off your lists to Santa 🙂 I remember when I was little trying so hard to stay awake long enough to catch Santa delivering my presents. I never once managed it though and would wake up Christmas day morning with a big sack of presents at the foot of my bed. That was so exciting!
I have another story for you today from baby Sophie – it was written after a weekend visit so it's based on her stay. Everyone's weekend visit is planned around what they would enjoy – so every visit is different.
Here are some pics from sissy baby Pauline's most recent visit: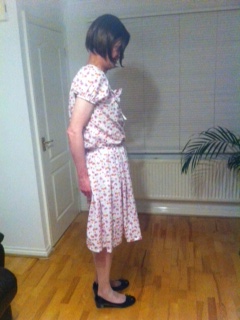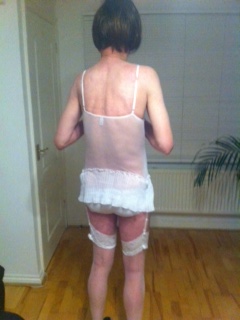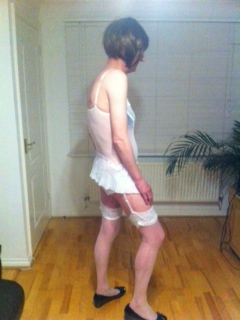 Pauline likes to spend half of her vist as an adult baby in nappies and half as an older girl – a slighty slutty schoolgirl that has to be punished for secretly wearing sexy lingerie under her demure clothes or school uniform. As you can see – she was caught again!
A big thank you to everybody that gave me cards and presents for Christmas and my birthday. I haven't opened any of my presents yet so I still have lots of surprises yet.
I watched the Christmas episode of The Only Way is Essex tonight – I do enjoy seeing all the local places in the show. I shall be celebrating my birthday in proper Essex style – at a posh local club with friends and family, dressed up in heels and a sparkly dress. If I can get some decent pics taken on the night I will include them on my next diary update.
I will be cooking Christmas dinner this year for the first time in many years. There will be meat served but I shall be having a Quorn roast with chestnut stuffing and lots of vegetables. Yum I love chestnut stuffing.
So – have a super lovely Christmas and New Year's Eve and I will write back in 2013.
Nanny Betty xxx