Wow this year is going so quickly – I have been rushed off my feet looking after adult babies from Holland, Belgium and of course England, Scotland and Wales… and even adult baby Philip from Australia! (good luck Philip on your world tour). Baby Kate from Holland wrote this after 'her' first visit to me and the nursery – she is coming back again for another weekend visit very soon.
I am always buying new items for the nursery – this week I have bought a new coat – it's dusty pink with a soft fur lined and trimmed hood. A size 18 so will fit lots of adult babies and great for trips to the park or out and about. Fairly subtle but definately cute and very baby girl – and oops I didnt take the label off yet 🙂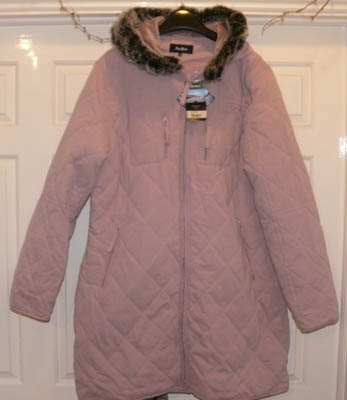 Here's some of the things I bought last month –
A 54″ chest adult baby onesie – for my big adult babies, some large sized pink plastic bloomers and some white medium sized plastic pants.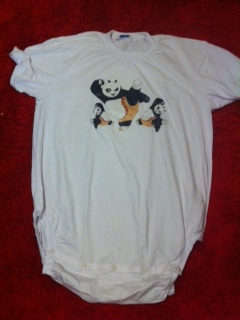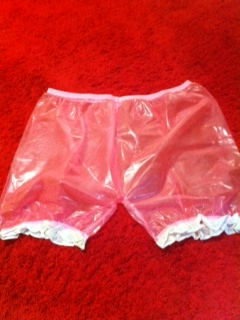 In my last diary entry I forgot to mention what I have been getting up to with sissy baby Pauline. Well we made a custom DVD which was fun and on her next visit she dressed up in her smart school uniform – here's a couple of pics – I think you'll agree 'she' looks very convincing – and also a bit of a tease lol.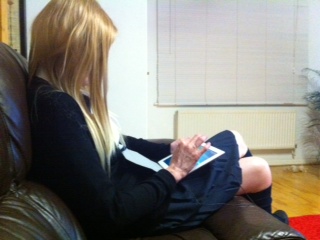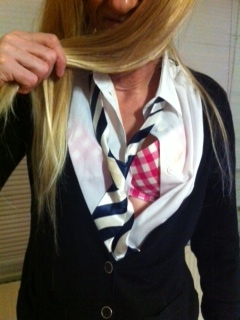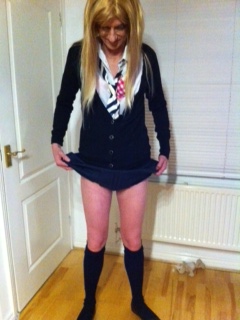 I am about to have a shiny new bathroom fitted so sadly there are no appointments available now until the work is completed. AB Pansy is doing the work for me – but the place will be too noisy and dusty for nursery visits – so I will enjoy the time off and won't even be answering my phone until the beginning of April. So please bear with me and call me from April 1st onwards.
I have added another free adult baby story that was emailed to me – I hope that you enjoy it Rainy Day.
Another photo – here is adult baby D – that came for their second visit this week and asked to be on the baby gallery – looking very cosy D and about to have your nappy changed 🙂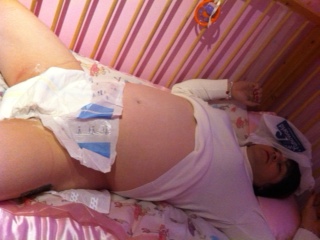 Until next time
Nanny Betty XXX